Rates, rules, etc.
Precautions for corona measures when using
In order to prevent the spread of new coronavirus infection, please observe the following points when using.

・Please be sure to wear a mask (except bathroom and pool)

・If you are uneasy about your physical condition (if you have symptoms such as fever or cough), we do not allow you to use it.

At the time of entry, we perform temperature testing and hand disinfection at the entrance. Follow the route.

・ When using, please fill out the form (downloadable) provided with your name and phone number and mail it to the collection box. (Excluding individual members)

・We do not allow you to use the service of people living outside the prefecture.

・Please refrain from talking and use at intervals with the people around you. Please pay special attention to saunas and warm-up rooms that tend to be enclosed or closed.

・We will impose some restrictions on the use of facilities.
(Lockers, vending machine restaurants, tour corners, Japanese-style rooms)

・Please lay your own towel when using the sauna.

・ All aerobic machines in the training room must be up to 35 minutes per vehicle. Please wear a mask.

*The above precautions may be added in the future.

Shop inside and outside swimming pool regulations / Fees & hours of operation
Use of our facilities, please shop turned inside and outside swimming pool available please read below be sure to arrive.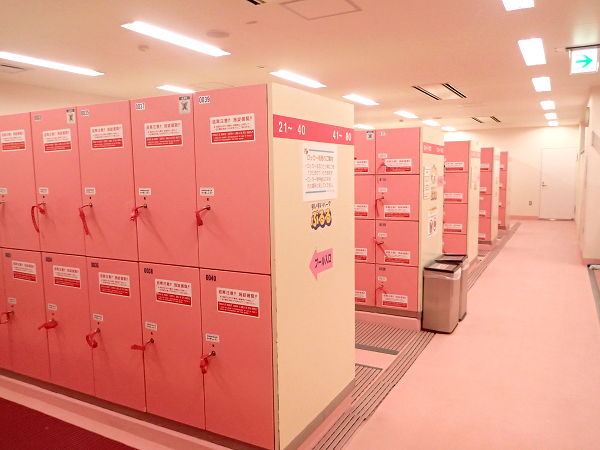 Women's dressing room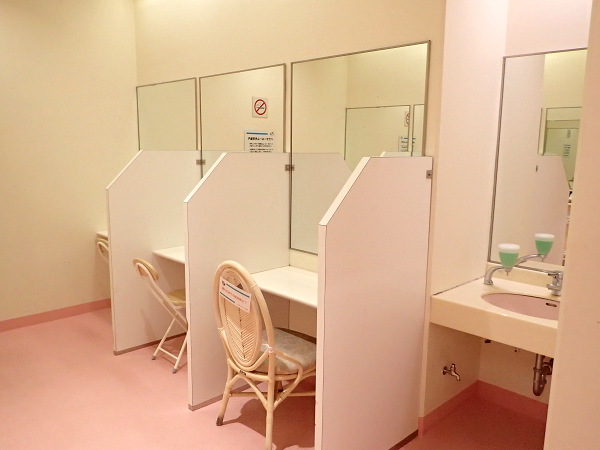 Women's mirror space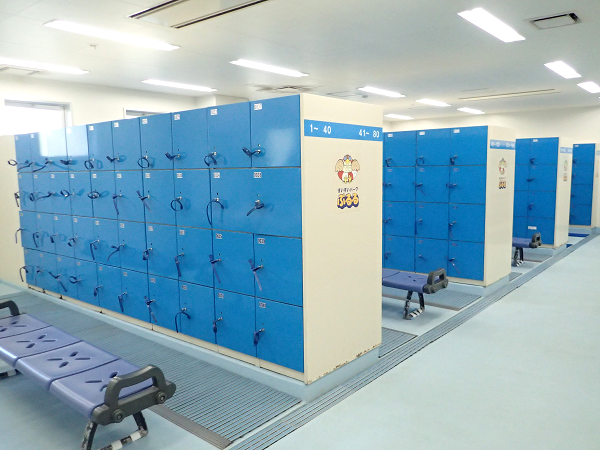 Men's dressing room
-Accompanied children under 3 years are not even use of the facilities.
-How to use diapers is not available.
And third grade students and younger children are always parents(High school students and older)Please accompany me.

You can lead up to two people per parent.(Parents enters)
18At junior high school students and younger is being accompanied by a parent.
And visitors with pets are strictly prohibited.
• Enter the discreet tattoo, tattoo, Splash guards and supporters.
-Admission of gangs is prohibited.
And the refuse admission to next.
(1) those with drunk
(2) those with potentially infectious skin disease, trauma, or infectious disease
(3) better water, and the movement is restricted due to other reasons
-Facility do not bring alcoholic beverages and dangerous goods.
-The premises are non smoking. Please refrain from smoking.
-The Act would cause annoyance to other users is strictly prohibited.
-Follow the instruction in the shopping center.
-Lock pool dressing room, bathroom and dressing room, shoe locker and valuables should manage on your own. Lost and stolen our any hotel is not responsible.
-Concerning theft in the hotel parking, accidents, the establishment will not be responsible 10 minutes please note.
Personal use
---
---
---
---
* All prices are tax included.
☆ ☆ day ticket, purchased at vending machines.
Present the disability lobby ☆ disabled people.
Membership available
---
---
---
Apply for admission at the front desk!.
Available in your member area ☆ corporate citizen's swimming pool sliding contact you.
Ya information both inside and outside swimming pool
Click here for inquiries
---
0537-63-0195
Closed / every Sundays, year-end/new year holiday
This page has been automatically translated. Please note that it may differ from the original.